KEYNOTE SPEAKERS
antwan jefferson, Ph.D, University of Colorado Denver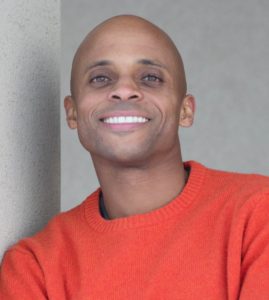 From Radical to Reflective to Redemptive: Working on race in a charged climate
Steven Hawkins, JD, Marijuana Policy Project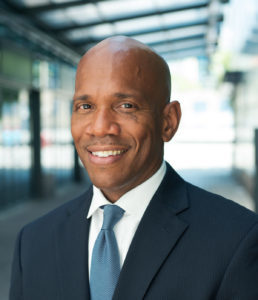 Our Complicated Journey to the Emerald City
Rick Doblin, Ph.D, Multidisciplinary Association for Psychedelic Studies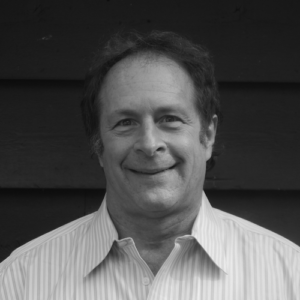 Psychedelic Medicine and Political Activism
PLENARY SESSIONS
Beyond Drug Decriminalization: Local Badasses Working in Prison Abolition and Transformative Justice
Marlon Chamberlain, Monica Cosby, Orlando "Chilly" Mayorga
Lived Experiences: Stories from the other side of the War on Drugs
Alex Akin '14, Dominique Coronel '17, Maya Tatum '13
SCHEDULE
Friday, March 29, 2019
5:00pm-8:00pm Registration
6:00pm-8:00pm Welcome Reception with light hors d'oeuvres and cash bar
6:30pm-7:00pm Opening Remarks
7:00pm-7:45pm Plenary: Local Badasses Pushing Beyond Drug Decriminalization: Prison Abolition and Transformative Justice
Marlon Chamberlain, Monica Cosby, Orlando "Chilly" Mayorga
Highlighting local restorative justice activists, we'll look at how our movement to end the War on Drugs is just one piece of our biased, inhumane, and outdated criminal justice system. Chicago-area organizers will discuss their efforts to implement alternatives forms of community accountability, abolish jails and prisons, and move toward a system of justice that works for all of us.
8:00pm-10:00pm SSDP Student Congress I 
Congress I has taken on an exciting new shape this year! Welcome to Casual Congress – a fun, fast and informal way to get to know this year's Board of Directors candidates. Beginning with a brief Board of Directors 101 information session, the goal of Congress I this year is to demystify what the Board does and what role Board members play in governing SSDP. Candidates will mix and mingle with tables of attendees – student voters and alumni. We encourage you to ask the candidates questions and get to know the work they have done with their chapter and community. This is an important element in SSDP's student-led structure and allows all members of our network to have a hand in governing our organization.
8:00pm-10:00pm Sensible Society Gathering
Saturday, March 30, 2019
9:15am-10:00am Breakfast
10:00am-10:45am Keynote: From Radical to Reflective to Redemptive: Working on race in a charged climate
antwan jefferson, PhD.
Race, as a topic for analysis, very often loses significance in many environments in which other bases of oppression rise to significance — a competition for the most important oppression. antwan will present the case that among the biggest challenges facing integrating a racial analysis in important social justice work is the challenge of learning to see. Through stories, data, and inquiry, antwan will encourage SSDP members to explore the goal of building a beloved community as the purpose of organizing for justice in contexts of ongoing deconstruction, and consider the role of learning to see in a society in which we are often saturated with information.
11:00am-12:00pm Breakout Sessions
Test It! Introduction to drug checking and drug checking advocacy
Kristin Karas '15, Madalyn McElwain '12, Hannah Procell '15
In today's unregulated drug markets, adulteration and misrepresentation are at an all-time high and so are the risks that accompany them. Public health and government officials, politicians, law enforcement, and prosecutors are beginning to recognize the importance of drug checking as a legitimate public health tool to prevent adverse medical incidents and even death. In this session, we will cover the how-to of reagent drug checking and fentanyl test strips as well as advocacy avenues which can be pursued to increase access to this life-saving service.
How to Raise Money Without Selling Out
Scott Cecil '10, Amy Hildebrand '16, Lauren Padgett '13, Rachel Wissner '11
Fundraising is an essential tool in organizing and movement building. Learn how to raise enough money to accomplish your advocacy goals while staying true to your grassroots values, and learn about the drug policy reform funding landscape from the cannabis industry to foundations to cryptocurrency. Come brainstorm ideas for chapter fundraising, practice making asks, and discover how a career in development can be a fulfilling way to help change the world.
Staying True to Drug Policy Reform and Harm Reduction in Whichever Path You Choose
Elizabeth Kinnard '10, Brandon Levey '08, Vilmarie Narloch, Psy.D. '09, Jason Ortiz '09
Harm reduction and drug policy reform appeal to students because they are highly intersectional issues with so much work to be done. Many SSDP alumni have said that SSDP was a launching point for their careers in academia, law, policy, public health, medicine, public office, industry, and more. It can be difficult to figure out what the next step is after college, and how to stay true to drug policy reform and harm reduction principles in whichever path you choose. Come hear from four SSDP alumni about where they are today and how SSDP helped them get there.
From Radical Vision to Radical Action: Revolutionizing the youth drug policy reform movement
Dominique Coronel '18, Robert Hofmann '16, Luis Montoya '16
What are the biggest hurdles to your organizing and activism? What does a movement that does truly meaningful work look like? How can we work together to find answers for our most fundamental questions about this movement and our role within it? In this workshop, we will brainstorm and develop solutions to these questions.  Together, we will recognize the challenges we face as organizers and activists and align our intentions for the youth drug policy reform movement. In groups, we will give special attention to the solutions we're most excited about, and develop a strategy for implementing our solutions beyond conference.
12:15pm-1:15pm Breakout Sessions 
Disrupting the Consensus: Rethinking civil society in global drug policy
Jake Agliata '11, Orsi Fehér '16, Panagiotis Sevris '17
In the wake of new developments concerning international drug policy reform at the United Nations, now is a great time to take a step back and critically re-evaluate the role of global civil society in our movement. Policies concerning drug decriminalization and harm reduction must acknowledge that factors such as colonialism and corporate interests continue to drive the agenda of many civil society actors. This session will first update participants on the latest developments concerning drug policy at the United Nations straight from last week's 62nd Commission on Narcotic Drugs session, then dive into a discussion around how SSDPers, as members of civil society, can and should reshape our activism to address the core systemic issues upon which the War on Drugs has been built.
Just Say Know Drug Education Beyond Campus
Zane Bader '14, Karissa Doerr '16, James Gould '15, Eva Louise Kreiser '17, Vilmarie Narloch, Psy.D. '09
SSDP's Just Say Know program has offered members the ability to share information about substances, drug policy, and safety with their fellow peers on campus. But what happens when you're no longer a college student? What can you do with JSK beyond campus or after you've graduated? This session will reveal what peer based-drug education may look like outside of a university setting and in a community or organization. Panelists will discuss how they've used the skills and knowledge from JSK in their communities and discuss ways to advocate for drug education improvements with stakeholders and decision makers.
Demystifying Advocacy: Concrete tactics and strategies for meaningful policy change  
Betty Aldworth, Mike Liszewski '07, Hannah Procell '15
Whether you love lobbying or would rather die than talk to a stranger on the phone, you really can effectuate policy reform on your campus or in your county, city, or state. This session will demystify pathways for change such as student government resolutions, public testimony in front of committees, lobby meetings with legislators, shifting public perception, and more. Join us as we discuss all the tools available in your policy change toolkit, from petitions to phone calls, that SSDP can help you use for concrete action!
This is Your Sex on Drugs
Elise Szabo '14, Sloane Ferenchak '14, Chicago Sex Workers Outreach Project (SWOP), Howard Brown Health's Broadway Youth Center
We know that abstinence-only sex education doesn't work. We know that abstinence-only drug education doesn't work. We know a lot about what harm reduction for sex and drugs separately, and in this session we'll learn what harm reduction can look like for sex on drugs. Drawing from the harm reduction work already being done by sex workers and LGBT+ safe sex educators along with consent discussions within BDSM communities, we'll discuss maximizing safety and fun in "party and play," "chemsex," and "pharmacosexuality" contexts.
1:15pm-2:30pm Lunch (provided for registered attendees)
1:15pm-2:30pm Congress II (students only)
Students: after you grab your box lunch, bring your full belly, full heart, and open mind to Congress II. Candidates will have a chance to address the SSDP network directly with brief speeches. Voting, open to active chapters and students, will begin immediately following Congress II and voting will conclude at 7:00PM. Each chapter receives one ballot and votes collectively for each of the five seats. Chapters represented at SSDP2019 will receive a ballot during Congress II; those listening online should reach out to congress@ssdp.org for a voting link. Non-students are welcome to *quietly* observe Congress while you eat, or you may take your lunch to O'Hare II.
2:45pm-3:45pm Breakout Sessions 
#MeToo in Our Movement: How the drug policy movement is complicit in enabling sexual violence
Katharine Celentano '09, Ifetayo Harvey '13, Oriana Mayorga '14, Danielle Schumacher '01, Rachelle Yeung '11
This all-women panel will begin with courageously shared personal experiences of sexual violence while working, volunteering, and fighting for drug policy reform. As professional organizers, HR and policy experts, and women's rights activists, panelists will explore those experiences to call attention to the deeply ingrained practices and systems that keep predators protected, discuss how leaders within the movement have responded so far, and propose solutions to increase trust and safety within our community.
So You Want to Be a Psychedelic Assisted Therapist?
Meghan Kennedy, Elizabeth Lassen, Vilmarie Narloch, Psy.D. '09, Christopher Nicholas, Chantelle Thomas
The inception of legal psychedelic-assisted therapy is fast-approaching, and many young people are looking toward the practice and its ancillary services as a viable career option. In this session, you will learn what current training looks like for those wishing to become psychedelic-assisted therapists and what the future of the field may hold.
Empathy as a Tool for Ending the Drug War
Queen Adesuyi, Irina Alexander '07, Ismail Ali '14, Kat Humphries '09
Without empathy, the drug war will win. This workshop will teach you how to build the tool of empathy, when to use it, and when to set limits to avoid overextending yourself. We'll discuss scenarios we each have found challenging to work with, review some basic psychological principles crucial to harm reduction, and explore the nuances of working with people with different political perspectives. Come to this workshop ready to challenge yourself, and to take harm reduction and policy work to the next level!
Pushback: How to deal with difficult administrations and faculty members
Liam Devine '15, Hannah Procell '15, Marieke Tuthill Beck-Coon
Changing the status quo is hard! SSDP members know all too well the pushback one can receive from faculty members, presidents, deans, or entire administrations in our fight for safety, justice, and education. In this interactive panel session, you will hear from student leaders and a legal advocate for campus activism and student speech rights, all of whom have fought to overcome institutional pushback. Bring your questions!
4:00pm-5:00pm Keynote: Psychedelic Medicine and Political Activism
Rick Doblin, Ph.D.
This talk will focus on the status of research to develop MDMA-assisted psychotherapy into an FDA-approved prescription medicine for posttraumatic stress disorder (PTSD), the overall progress in mainstreaming psychedelics and psychedelic experiences, and how these developments in science and medicine have been influenced by political pressures related to drug prohibition and by shifting political support, especially from Republicans.
5:30pm-7:30pm People of Color Dinner Party
Open to all people of color, this dinner is for POC to feel and be together as we engage in community and world-building centered in joy and healing. POC, seek refuge with us as we pause, delight in delicious food, and engage in healing activities: music and art; envisioning work; a clothing swap; open mic; celebration; and connecting with a family of SSDPers, alumni, and advocates of color. Our relationships to the past, future, life, death, trauma, joy, our peoples, ancestors, and diasporas come together in this space to create new healing relationships with one another.
8:00pm-1:00am Awards Ceremony + Group Photo + Dance Party
Join us in the ballroom for the SSDP Awards Ceremony from 8:00-9:30, where we'll recognize members of the SSDP network for their outstanding work. Mark your place part in SSDP history in our all-conference group photo, then sing along and dance while we celebrate our work with a dance party and live music. Saltwater Tap, a local psychedelic folk-funk band will kick off the party. The Wets, the SSDP alumni band, will be playing the hits, all the hits, and nothing but the hits with raucous energy. A special guest DJ or two will close out the evening. A cash bar will be available for those 21 and older from 8pm-1am.
Sunday, March 31, 2019
9:15am-10:00am Breakfast
10:00am-10:45am Keynote: Our Complicated Journey to the Emerald City
Steven Hawkins, J.D.
With numerous states likely to pass adult-use cannabis laws in 2019, we are moving toward the end of marijuana prohibition at a quickening pace. But are we simply racing toward another industry defined by raw capitalistic greed or will we demand — and fight for — this destination to reflect the principles that gave birth to the movement: justice, equity, human dignity, and freedom? From his experience as a civil rights lawyer, criminal justice reform advocate, and human rights activist, Steve Hawkins will share his views on how we navigate the road ahead while staying true to our values and purpose.
11:00am-12:00pmm Breakout Sessions
Psychedelics and Capital: Visionary economics, collective liberation, and the legacy of colonization
Ismail Ali '14, Erica Darragh '13, Marisa Morales '15, Emma Rodríguez Romero '10, Katie Stone '09
The Drug War encroaches upon lives and communities, but it is only one of many systems of violence and exploitation. To grasp the context of psychedelic drug policy, it's essential to utilize a critical lens recognizing the context in which reforms are promoted. Are we legalizing our weekends, opening up markets for investors, abolishing prisons, or protecting the sacred from colonizers? Using the Psychedelics and Capital Database as a launching point, this panel will present tools which envision a global, post-prohibition society designed to regenerate every community impacted by failed drug policy. Parte de la sesión será en español.
Staying Woke III: Equity in the age of cannabis legalization
Queen Adesuyi, Ifetayo Harvey '13, Oriana Mayorga '13, Jason Ortiz '09
Since 2016, some cannabis reform efforts have expanded to include social equity programs, expungement programs, or micro-licensing, but most legal cannabis ownership markets are dominated by forces which largely exclude people of color and other marginalized communities. A panel of SSDP alumni will discuss the social, economic, and policy factors which contribute to those inequities and explore the impact of pursuing legalization without focusing on the accompanying social justice issues necessary for equitable outcomes. Panelists will explore parallels between the cannabis industry and the broader drug policy reform community which contribute to systemic discrimination in those spaces.
All-Star Activist Workshop
Hannah Procell '15, Rachel Wissner '11, Rachelle Yeung '11, Nick Zettell '09
Reforming an issue in your community, state, or country takes a lot of dedication, patience, and — most importantly — planning! If you are ready to consider a long-term campaign around an issue which is meaningful to you and your community, this session is for you. Come workshop your ideas on crafting a campaign plan, brainstorm ideas for direct actions, or draft online petitions or action center alerts to contact decision makers. Work with experienced alumni and SSDP's Advocacy Fellow to empower yourself to lead a successful campaign alongside directly impacted communities.
Résumé and Mock Job Interview Workshop
Stacia Cosner '05, Joe Gilmore '15, Grant Loew '15, Danielle Schumacher '01
The SSDP network is full of alumni who have experience creating resumes that will get you called in for a job interview. Many of us actually participate in hiring for our organizations and know what will catch an employer's eye — and what are red flags. We'll conduct a mock job interview and discuss elements that can be improved or topics to stay away from. Participants are encouraged to bring their actual résumé draft; we will either break into small groups to provide concrete suggestions or panelists will offer a one-to-one résumé review after the conference.
12:15pm-1:15pm Breakout Sessions 
From the Festivals to the Streets: Psychedelic harm reduction and community mental health
Irina Alexander '07, Vilmarie Narloch, PsyD '09
How can we, as a community, use the skills of psychedelic harm reduction to support those struggling with a mental health crisis beyond festivals? When we see someone having a rough time on the streets, how can we engage without involving the police? Join us in this discussion of how to do your part in rerouting the mental health system to one of community support as opposed to criminalization.
Emergent Strategies: How to keep your ego from getting in the way of your activism
antwan jefferson, PhD, Hannah Procell '15, Sukhai Rawlins, Logan Ward '17
Adrienne Brown's Emergent Strategy encourages activists to consider the cell-sized units of their lives as a conduit for liberation work. This panel aims to center Brown's claim that "our lives are our life's work" by challenging who we are and what we do. From imagination to gender re-working, we'll explore multiple sites for creativity, intimacy, and transformation which must happen on a micro-level in order for us to change ourselves, our relationships, and our communities. Lastly, we'll use Emergent Strategy to think about how racism, heteropatriarchy, and capitalism are embodied in advocacy and how we actively create space for all communities.
Cannabis Equity: The intersection of industry and advocacy
Joe Gilmore '15, Khurshid Khoja, Kris Krane '98, Shaleen Title '02
What was once considered an illegal drug trade is now transitioning into a regulated, multi-billion dollar industry. This panel will look at how advocacy has contributed to the rise of a new industry, and how the industry has helped advance some advocacy goals, while falling short on others, particularly as it pertains to those most impacted by prohibition having a seat at the table in the emerging industry.
Comparing SSDP Advocacy Strategies Around the Globe
Moronfolu Adeniyi '14, Jake Agliata '11, Orsi Fehér '16, Marisa Morales '15
One of the coolest things about SSDP is being a part of a global grassroots network which spans over 30 countries. While we all share the same vision for ending the War on Drugs, the strategies we employ to achieve this vision can be very different. SSDP's international team will dive into how youth drug policy activists go about policy change in their respective regions, and discuss how SSDPers can learn from each other to improve their own activism.
1:15pm-2:30pm Lunch (provided for registered attendees)
1:15pm – 2:30pm Peer Educator Meetup
Vilmarie Narloch, PsyD '09
Just Say Know Peer Educators — and those in training — are invited to eat lunch together in O'Hare I for a meet and greet and group photo before heading to the afternoon breakout sessions!
2:45pm-3:45pm Breakout Sessions (4)
More Than Just a Phase: Self-disclosure and stigma in lifelong drug use
Scott Cecil '10, Julia Hilbert '17, Kathie Kane-Willis, Peter Moinichen, Michael Williams '15
Substance use and experimentation are so often thought of as a phenomenon of youth. We work to de-stigmatize drugs but rarely talk about how drug users actually incorporate substances into complex, colorful, and productive adult lives. This panel will explore dimensions of self-disclosure including in what settings it is appropriate and how one's experiences are often based on differing levels of privilege. Hear from panelists of various ages and consumption practices.
What is Sensible Pharmaceutical Policy? Lessons from across the world and from our backyard
Alex Akin '14, Andy Atterbury '17, Suzanne Carlberg-Racich, Hannah Procell '15
Combining perspectives from inside the pharmaceutical industry with patients' lived experiences and public health considerations, this panel discussion offers insight into the history of international drug control and its downstream effects on our nation's modern drug policy and the rise of "big pharma." As we examine the global differences in attitudes and approaches to drug policy, we must ask ourselves: what does sensible pharmaceutical policy look like?
Beyond Legalization: Expungement, reparations, and voting rights
Joe Gilmore '15, James Gould '15, Shaleen Title '02, Donte Townsend
The War on Drugs is a driver of mass incarceration in our society, but it's not the only one. Hypercriminalization has been coupled with overpolicing and economic disparities to create a permanent economic undercaste in our society which is largely based on race and economic status. This session will explore how the mitigation of criminal records and the restoration of voting enfranchisement can contribute to dismantling this undercaste in the legal sphere. Leading advocates explain the current work being done around expungement, record sealing, and voting rights and why drug reform work does not end when drugs are legalized.
Learning from Gen Z: A case study in building coalition with pre-college students
Jeanne Barr, Francis W. Parker High School students
The students of Chicago's Francis W. Parker High School and their teacher Jeanne Barr make up our longest-existing high school SSDP chapter. For the past ten years, Jeanne's been educating her classes about the history of drug use and criminalization, taking them on field trips to court and local harm reduction organizations, and activating them around policy change. Jeanne and her students will highlight some of their latest projects and achievements and showcase the class as an example of what drug and policy education for pre-college students could look like.
4:00pm-5:00pm Breakout Sessions 
Psychedelics: Policy and scientific developments across the globe
Ismail Ali '14, Orsi Fehér '16, Richard Hartnell '16, Sergio Morales Loyola '18
Around the world, new findings in psychedelic research are influencing policymakers to reconsider the prohibition of these substances. This session will provide an overview of the current legal status of psychedelic substances in North America, Latin America, and Europe and provide an update of recent scientific findings involving psychedelics. Parte de la sesión será en español.
Making the Most of your Chapter Meetings
Jake Agliata '11, Luis Montoya '16, Elise Szabo '14
After chapter meetings, do you sometimes feel like you're not sure what you've accomplished, or whether the meeting moved us closer to ending the War on Drugs? Do you have a chapter member who often goes on tangents and leads discussions off-topic? Do you wish your group spent less time chatting and more time doing? Would you like to accomplish more but aren't sure where to start? In this workshop, you'll learn how to facilitate effective meetings, empower your members to get started and follow through on tasks, and achieve more as a chapter. Useful for new and experienced e-board members alike, we particularly encourage chapter presidents, vice presidents, and secretaries to attend.
The City of Broad Shoulders: How Chicago is combatting the overdose crisis
Geoff Bathje, Peter Contos '17, Kathie Kane-Willis, Larry Kirkpatrick, Gabriela Zapata-Alma
This panel will focus on the impact that the overdose crisis has had on America's third largest city. Featuring a panel of harm reduction activists, organizers, health care workers, and researchers, this panel will compare the impact of opioid overdoses in Chicago to the rest of the nation. It will also answer questions about solutions to the overdose crisis and how young people can engage in relevant harm reduction practices.
Drug Users Have the Right to Children: Family separation, parents' rights, and the new "Jane Crow"
Kate McCabe, Reid Murdoch '13, Suzanne Sellers, Kara Wallis
In 2016, 687,000 American children were in foster care. Systemic racism and classism abound in the child welfare system where parents who use drugs are particularly stigmatized. Parents may face child maltreatment allegations based on nothing more than substance use allegations; in those cases, children may be forcibly removed and placed in foster care or adopted to new a home, destroying family ties. Hear from practitioners, organizers, and policy wonks about the state of the law, gains in rights for parents who use drugs, and contemporary challenges for defending family integrity.
5:15pm-6:00pm Plenary: Lived Experiences: Stories from the other side of the War on Drugs
Alex Akin '14, Dominique Coronel '17, Maya Tatum '13
The only way to end the drug war, replace it with sensible drug policies, and do justice to those directly impacted is by centering their voices first. This plenary brings together students and alumni of SSDP who have been personally affected by the War on Drugs to talk about their experiences and how the movement can advocate with and for them in a way that puts people with lived experiences first.
6:00pm-6:30pm Closing Ceremonies
Join SSDP staff for our closing ceremonies and the premier of our conference video featuring interviews and favorite moments!