Adeolu Adebiyi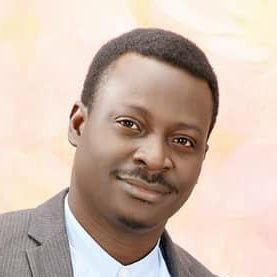 Adeolu Adebiyi (he/him) is a public health expert who has worked on wide range of issues such as HIV/AIDS, Sexual Reproductive Health, Drug control response and Youth Development. His leadership and work have gained several recognitions. He is a member of the West Africa Commission on Drugs, convened by the late Kofi Annan and facilitated the formation of the West Africa Drug Policy Network, a coalition of over 300 CSOs and was also the founding executive director of YouthRISE Nigeria. He served on the Johns Hopkins-Lancet Commission on Drug Policy and Health and on the expert reference group of Amnesty International. He has also worked with multilateral agencies such UNODC, UNICEF and WHO.
Moronfolu Adeniyi '14
Moronfolu Adeniyi (he/him, they/them) is the African Development Consultant for SSDP International. Moronfolu is a young African that believes in the ideas of individual liberty, justice and equality which he regards as the precursor towards a stable economy, he promotes mutual respect among students and young people in Africa and a front runner and a voice in drug policy reforms in Africa . He has spoken at various forums, conferences and train students and youths across Africa, He Graduated from the Federal university of Agriculture, Abeokuta where he studied child development and family studies.
Bernice Apondi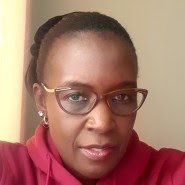 Bernice Apondi is a drug policy and human rights advocate from Kenya. Ms. Apondi has worked as a consultant in East Africa in the areas of drug policy, harm reduction, HIV, human rights, gender, and social policy for more than 15 years. Currently, she is the advisor for Research and Policy at VOCAL-Kenya. Bernice has been credited with creating and supporting National networks of people who use drugs in East Africa. Previously, she was also a researcher for the Africa Mental Health Foundation. Ms. Apondi holds a master's degree in Sociology and a Bachelor Degree in psychology and communication from the University of Nairobi.
Pinni Baumol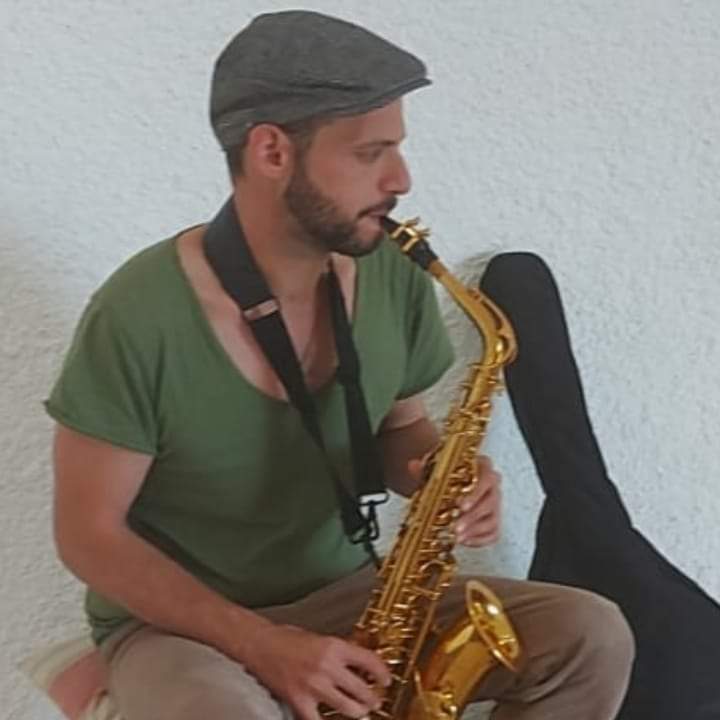 Pinni Baumol is a community work guide and professional advisor for SSDP tel hai. Pinni is a social worker with focus on policy change and a drug policy and harm reduction activist. A member of thank you plant medicine leadership, Bernice is currently in charge of creating an international online integration platform. Pinni is also Founder of the Israeli Psychedelic Society. As a person with PTSD, Pinni has been in a process of healing and learning, for the past ten years or so, drawing from various traditions, forms of meditation, group work, music and creativity in these processess.
Hagit Bonny-Noach
Hagit Bonny-Noach, received her PhD in Sociology and Anthropology from the Hebrew University of Jerusalem. She was a Consultant of the Israel Anti-Drug Authority (IADA) since 1996 until 2018. She is a lecturer and researcher in the Department of Criminology -Ariel University and board member of the Israeli Society of Addiction Medicine (ILSAM), and the editor of the ILSAM Professional Journal "Addiction in Israel"
Wilson Box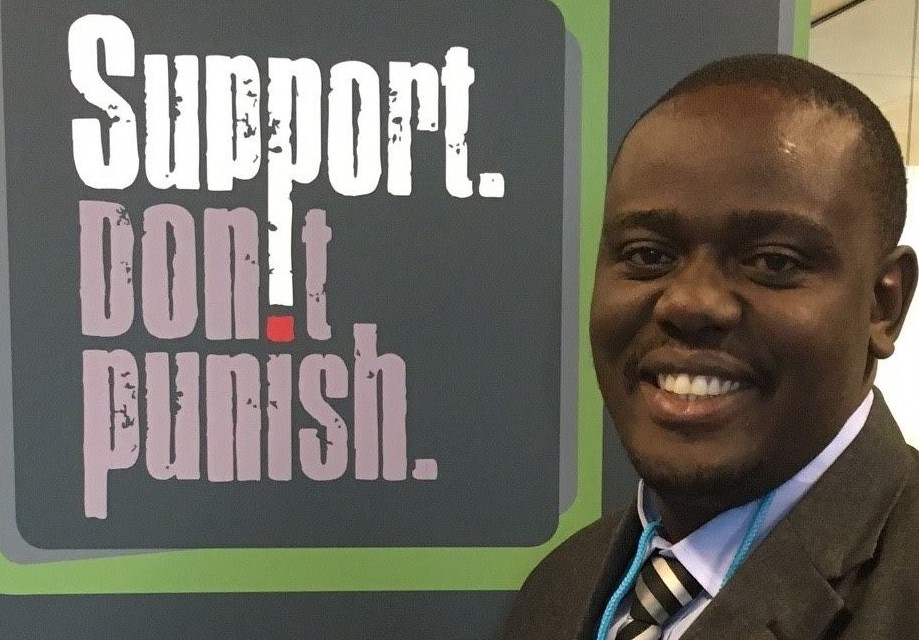 A drug policy reform and harm reduction specialist. Holder of a Masters in Public Policy, Erasmus University in Netherlands. Graduate of the GDPP(Open Society Foundation), Central European University, Graduate School, University of Geneva's Drug Policy Reform, Global Health and Diplomacy Program. Director at Zimbabwe Civil Liberties and Drug Network.
Kaliko Castille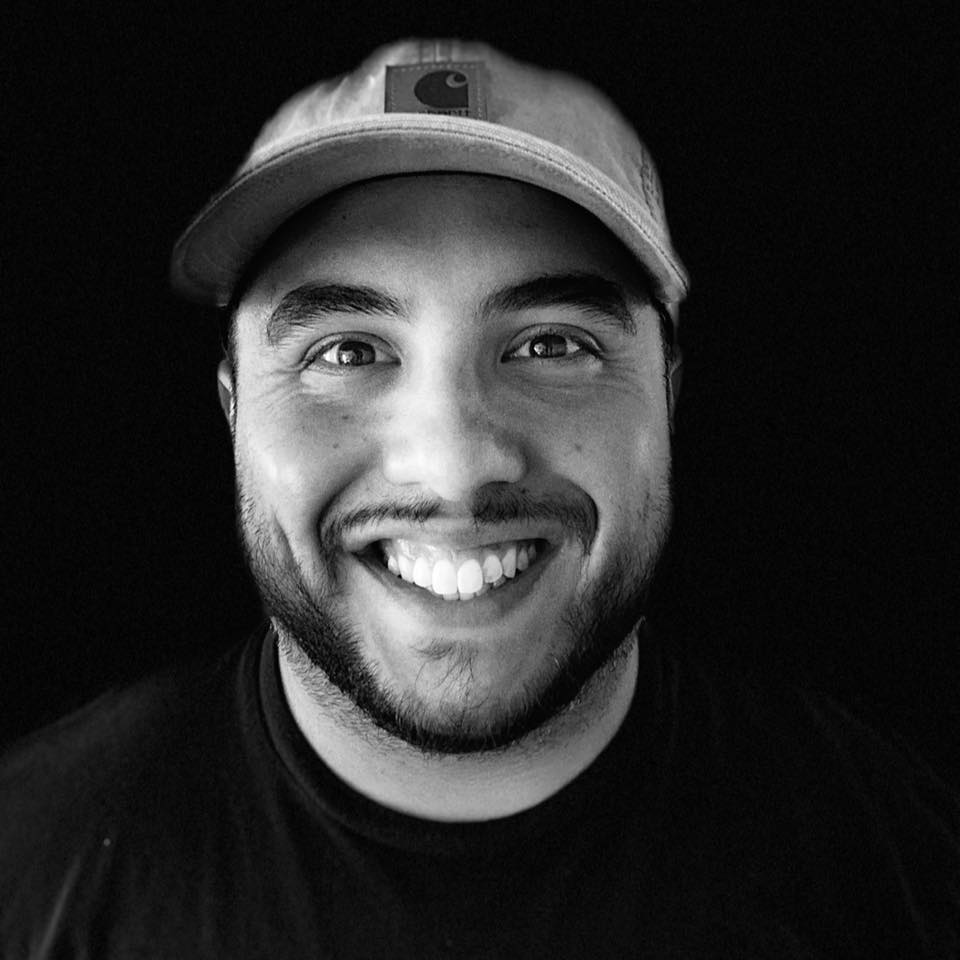 Kaliko Castille is the Co-Founder and CEO of ThndrStrm Strategies, a digital marketing and communications firm specializing in helping political campaigns and businesses develop and execute their digital strategy. Kaliko currently serves as President of the Minority Cannabis Business Association (MCBA), where he is focused on creating an equitable cannabis industry and repairing the damage from prohibition to minority communities. Before starting ThndrStrm, Kaliko spent 10 years in the marijuana reform movement, starting out as an activist and intern for NORML before going on to run sales and marketing for various cannabis industry startups and eventually leading business development and marketing for National Cannabis Industry Association (NCIA).
Kat Ebert '18
Kat Ebert (she/her) is a Board Director at SSDP, as well as the leaving President of the MSU chapter. She is graduating in May from Michigan State University (MSU) with a BS in Neuroscience and a Pharmacology & Toxicology minor. Kat plans to attend graduate school through an MD/PhD program, with the hopes of conducting clinical psychedelic research, and practicing as an Addiction Psychiatrist. She currently researches ketamine-induced cystitis on campus and hopes to one day operate her own holistic healing center that embraces the healing properties of psychedelic medicine.
Orsi Fehér '16
Orsi Fehér (she/her) is the Global Policy and Development Consultant for SSDP International. Orsi earned her MSc in Communication Science at the University of Vienna, where she founded the SSDP Austria chapter and served on the board of the NGO Committee on Drugs at the United Nations. Orsi has been consulting grassroots organizations in the field of drug policy since 2016.
Shaun Lacob
Shaun Lacob (M.Sc. App Ed Psych) has been working in psychedelic harm reduction since starting Israel's first professional psychedelic harm reduction service in 2012. With a background in youth work and informal education, his focus is on harm reduction in the "normative" population. He also managed a center for backpackers in India for five years, where they provided harm reduction information and services before, during and after use. Since returning to Israel in 2019, he has been active in developing and expanding harm reduction and professional services for psychedelic users.
Michael Hoffman
Micharel is the head of SSDP Israel, Co-Manegger of the facebook group "Psychadelic-Talk", and pursuing a B.A in behavioral scince from BGU.
Heidi Fikstad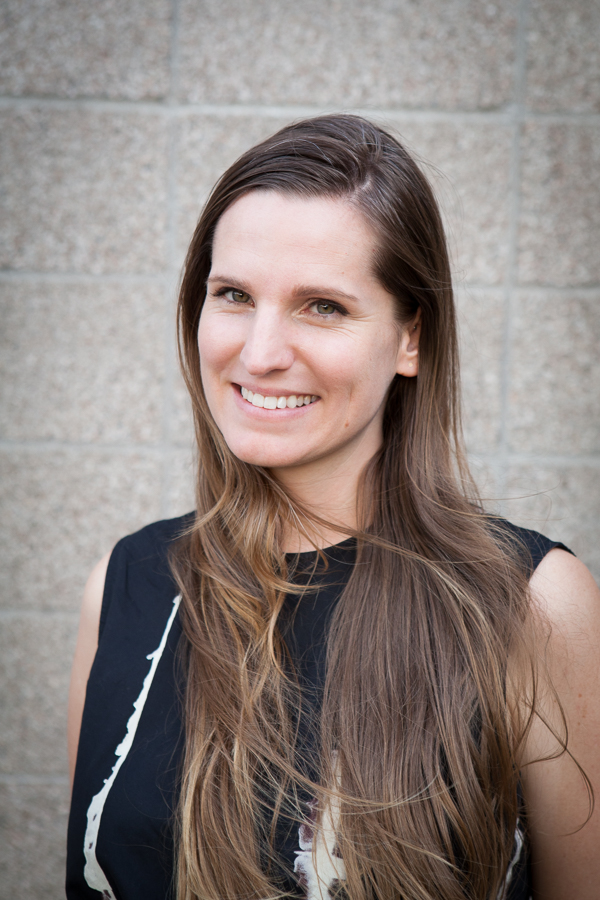 Heidi (she/her) is Co-Founder & CEO of Moss Crossing, a boutique dispensary in Eugene, OR—consistently voted "Best Dispensary" by the local community and affectionately known as "the friendliest joint." She has 18 years of experience in branding, marketing, & design and has been in the Cannabis industry for 9 years. She currently sits on the board of the Oregon Cannabis Association, and served as Co-President for Women Leaders in Cannabis for 3 years. She holds a BFA in Design | Media Arts from UCLA.
Kevin Garcia '14
Kevin Garcia (he/him) is the secretary for the SSDP MSU Denver chapter, a mentee in the SSDP Psychedelic Pipeline program, a certified SSDP Peer Educator, and a Harm Reduction Content Expert for NEXT Distro. He was previously a chapter leader at FIU and served on the board of directors from 2016 to 2018. Since then, he has worked in fields involving harm reduction, mental health, homelessness, and HIV/STIs. Kevin holds a BA in psychology from FIU, is pursuing a BS in biology from MSU Denver, and plans to start an MSW/MPH program in Fall of 2021.
Rita Gatonye
Rita Gatonye (she/her) is a student of law at the Catholic University of Eastern and Central Africa and a member of the community of people who use drugs in Kenya; currently working with a drug policy advocacy organization called Voices of Community Action and Leadership, (VOCAL Kenya). Rita is passionate about evidence, health and human rights based drug policy reform, and believes that this goal, when achieved, will change all of society for the better.
Hannah Head
Hanna is the co-chair of the SSDP UK University Drug Policy Committee, and an active drug policy activist. She is currently a PhD student at the University of Birmingham, researching police-led reform in reducing drug related harms in partnership with Release. Prior to this, Hanna completed her MA Comparative Drugs & Alcohol Studies at Middlesex University and was the secretariat to the All Party Parliamentary Group for Drug Policy Reform.
Danielle Herrera
Danielle M. Herrera (she/her) is a mixed Indigenous (Chiricahua & Pascua Yaqui), Chicana, and Filipina Harm Reduction and Psychedelic Psychotherapist who serves communities on unceded Ohlone Land (San Francisco and Oakland, CA) at Harm Reduction Therapy Center and Sage Institute for Psychedelic Psychotherapy. Danielle is passionate about practices in decolonizing psychotherapy, increasing access to psychedelic psychotherapy, and the decriminalization of all drugs. When not directly engaging with the intimate intrapersonal healing work of her individual clients, Danielle creates moments with poetry, plants, ceremony and ritual, and relatives.
Julia Hilbert '17
Julia Hilbert (she/her, they/them) is an alum of the University of Pittsburgh chapter of SSDP. She recently ended her term as Chair of SSDP's Board of Directors. Julia is an Overdose Prevention Specialist at Prevention Point Pittsburgh, a nonprofit organization dedicated to providing health empowerment services to people who use drugs, as well as the President of Pittsburgh DanceSafe. She thanks SSDP for starting her career in harm reduction and drug policy reform, and intends to stay working in the field.
Amy Hildebrand '14
Amy Hildebrand (she/her) loves SSDP having served as DePaul chapter President, IL State Policy Intern, and Vice/Chair of the Board of Directors. She is a Pisces, a Deadhead and a Recruiter at 4Front Ventures.
Jules Hodge '17
Julian (Jules) (they/them) is a history major and co-president of Students for Sensible Drug Policy at the University of California, Santa Cruz. They joined in 2017 as someone outraged at the blatant dysfunction of the drug war and have since been an SSDP intern, and volunteered with various organizations such as DanceSafe, the Harm Reduction Coalition, and Decriminalize California. Before getting into drug policy, most of their advocacy experience came from their work in the LGBT+ community. They have worked to educate their community on queer issues since high school and spent a summer working at the Human Rights Campaign in Washington, D.C. during the Summer of Action in 2017. Their proudest accomplishments include managing the Decriminalize Santa Cruz campaign that decriminalized entheogenic plants and fungi, and setting up a drug-checking program for students on the UC Santa Cruz campus.
Marlo Holguin '19
Marlo Holguin (he/him/el) is Secretary of SSDP's Board of Directors and chapter leader at SSDP University of Texas El Passo. Majoring in Neuroscience with a concentration in Biology, Marlo loves drugs and nature! He makes memes about the war on drugs and harm reduction @25i_nbomeme.
Paula Grace Avila Kahn
Paula (she/her, they/them)is a queer performance artist and movement strategist of Mayan, Iberian, Ashkenazi & Sephardic Jewish ancestry working at the intersections of indigenous rights, racial, gender, migrant & environmental justice, drug policy, historical memory, healing justice, decarceration and demilitarization. Paula is Decarceration & Community Investment Strategist at Freedom for Immigrants and co-founder of Cosmovisiones Ancestrales. Paula loves gardening, singing, dancing and exploring healing through altered states of consciousness.
Nicolas Lewis '19
Nicolas Lewis (he/him) is a junior at Michigan State University double majoring in Biochemistry and Neuroscience and minoring in Pharmacology and Toxicology. He's currently acting as the Vice President of the MSU chapter of SSDP and will take over as President of the chapter in the Fall of 2021. He's passionate about drug science, politics, and their intersection. He's currently involved in city and state campaigns in relation to drug decriminalization and hopes to push for conversation towards the legalization of all drugs.
Maria-Goretti Ane Loglo *15
Maria-Goretti Ane is a legal practitioner in Ghana and the African Consultant for International Drug Policy Consortium. She serves as the focal point for IDPC in Africa. Maria-Goretti has special interests in human rights and drug policy reforms and has been involved in high-level engagements and advocacy on drug use and the law both locally and internationally. She is also an author of several articles, research published in the International Journal of Drug Policy on drug use and harm reduction. For the past 4 years, Maria-Goretti has been teaching on the Executive Course on drug policy and human rights organised by the University of Ghana Law school under the sponsorship of the Open Society Foundation (OSF) and the Open Society Initiative for West Africa (OSIWA). Maria-Goretti has also contributed to several book chapters on drug policy and harm reduction.
Christine Masse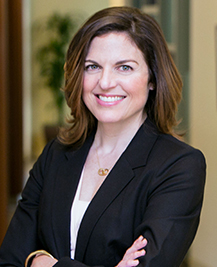 Christine Masse (she/her) is a partner with the law firm of Miller Nash Graham & Dunn and is based in Seattle, Washington. Chris chairs the firm's cannabis industry team, counseling start-up and established cannabis and hemp businesses. She advises licensed producers, processors, retailers, test labs, and researchers, as well as businesses that provide services to the cannabis industry, such as banks, branding companies, consultants, developers, and investors with their transactional, regulatory, and licensing needs. Chris has been involved in rulemaking on all aspects of Washington's cannabis laws, as well as bills aimed at improving the current regulated system.
Charity Monareng
Charity Monareng is the Parliamentary and Policy Research Officer at TB HIV Care and is actively engaged in national, regional and international advocacy work for drug policy reform. She is a PhD candidate at the University of Cape Town in the Department of Public Law. And serves on the boards of the South African Network of People Who Use Drugs, STAND Action and Digital Girl Africa.
Oriana Mayorga '13
Oriana (she/her/ella) is a cis-femme first-generation, anti-oppression organizer and harm reductionist from New York. She currently serves as a Board Director for SPORE and Students for Sensible Drug Policy (SSDP), where she also co-chairs the Intersectionality Committee and the Psychedelic Reform Issue Group. Oriana is dedicated to dismantling structural oppression, promoting racial justice, ending violence against women and advancing harm reduction practices. She is a longtime advocate of ending the war on drugs and centering the needs of people of color in psychedelia.
Peter Moinichen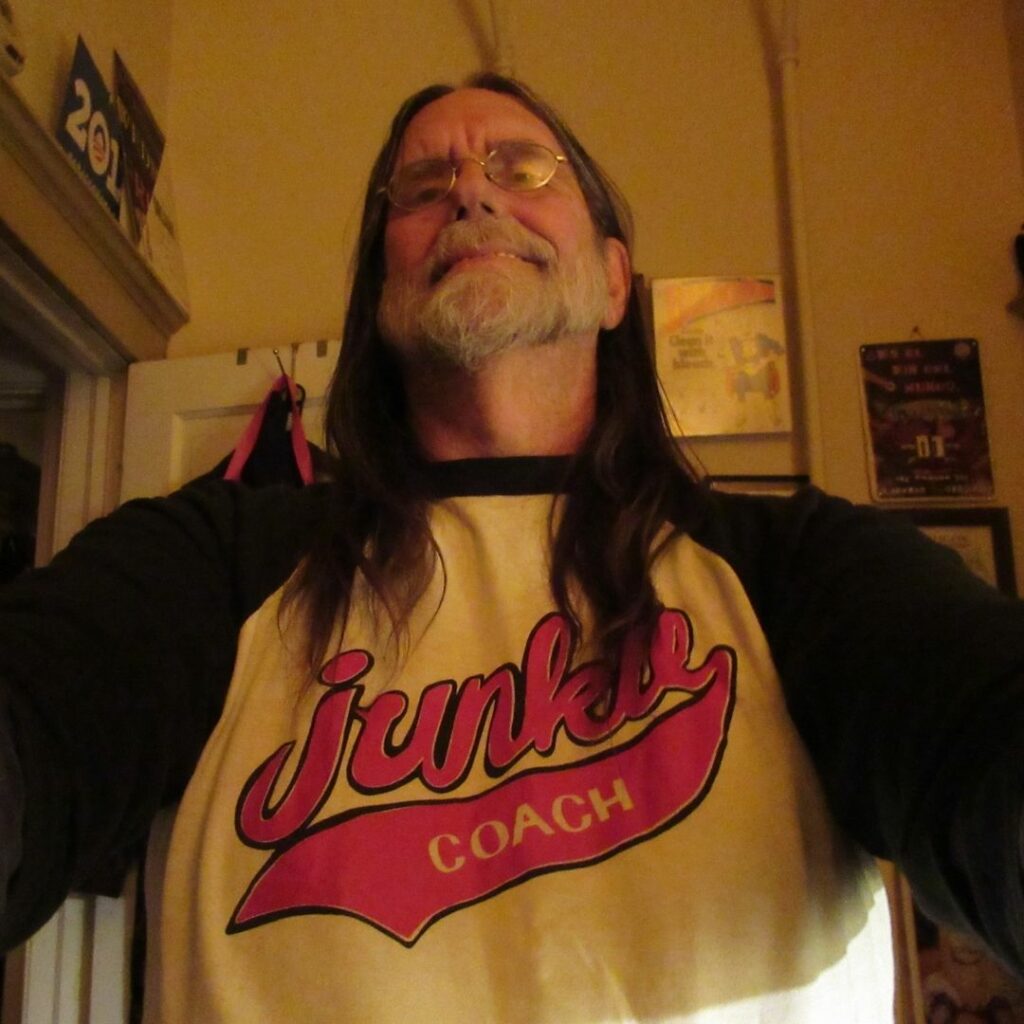 Peter Moinichen is a 50+ year lover of entheogens, former and current user of opiates, stimulants, and general lover of mood alteration. Harm reductionist since the intro to work of C. Rogers in '60's, Ram Dass, Maslow, and group relations work. Peter was in first class of drug counselors in Army in '71, then received a degree from Circle in Chicago, worked for 20 years as MAT counselor starting in the late '80's, then spent a dozen years doing individual and group counseling with persons with co-occurring disorders. Since retirement, Peter has helped to found the Chicago Drug Users' Union and the Drug Users Health Collective of Chicago. Peter is currently learning how to check drugs with the Brucker infrared spectrometer and the mass spectrometer at CRA.
Vilmarie Fraguada Narloch, PsyD. '09
Dr. Fraguada Narloch (she/her) is SSDP's Director of Drug Education. A clinical psychologist in Chicago, Illinois, she is an activist working to end the War on Drugs and advocates for science and reality-based drug education and harm reduction approaches for all through the SSDP Just Say Know program. Her clinical work focuses on harm reduction and integrated treatment of co-occurring mental health and substance use disorders. She received a certificate in psychedelic therapies and research from the California Institute of Integral Studies in 2018, and is co-founder and director of Sana Healing Collective, a 501c3 organization committed to the development of psychedelic-assisted therapy and integrative practices.
Rory O'Brien
Rory O'Brien '19 (she/her/ella) is the current Digital Communications Coordinator for SSDP and the chapter leader of Minneapolis SSDP. In 2018, she started studying Addiction Counseling and is now also majoring in Sociology. Rory is an activist for major changes to address systemic racism and works in community partnership with local, national, and international in areas like overdose policy, the addiction treatment complex, mental health, reinvesting in the community, and human rights. In connection to her identity, she is a strong believer in decolonization, re-Indigenization, anti-racism, intersectionality, harm reduction, and trauma responsiveness.
Isaac Olushola Ogunkola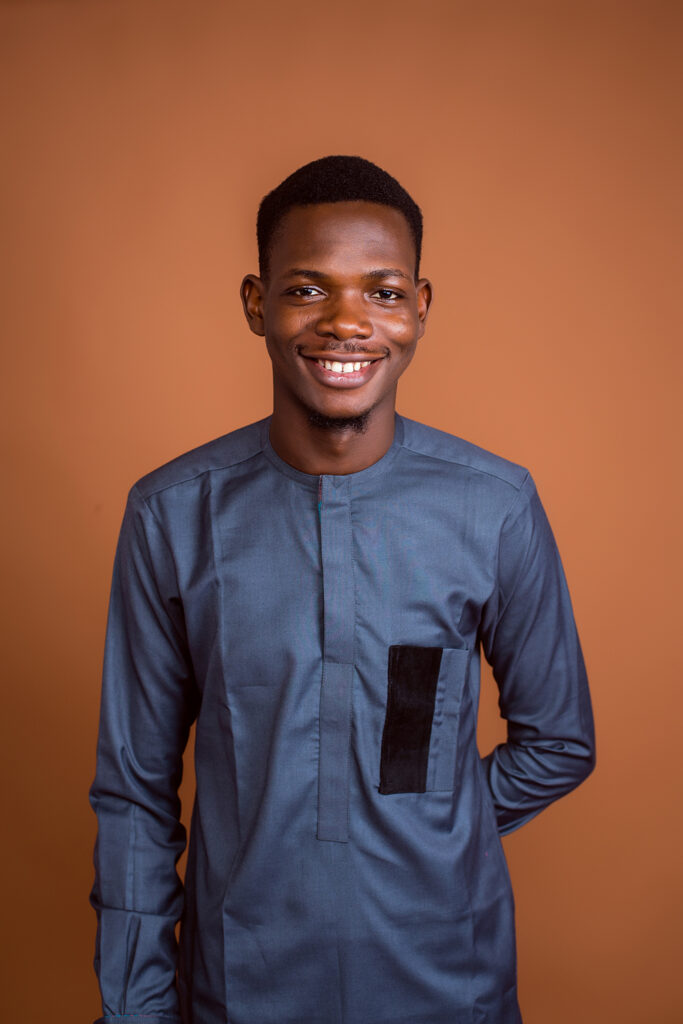 Isaac Olushola Ogunkola is an Ambassador of the Royal Society of Tropical Medicine and Hygiene in the UK, an Ambassador of Tobacco Harm Reduction in Nigeria, and the Pioneer President of Students for Sensible Drug Policy at the University of Calabar in Nigeria. He is one of the facilitators for the SSDP Africa Orientation Training. He is an accomplished graphic designer also, and recently won the International Network of People who Use Drugs (INPUD) global poster competition for International Drug User Day. In 2020 he was shortlisted among 5 global finalists for the "Student of the Year" award by Antibiotic Guardian Shared Learning Awards developed by Public Health England (PHE) for his project on antimicrobial resistance. He is an early career researcher at Global Health Focus Africa, with a number of publications in reputable international peer-reviewed journals. Isaac is passionate about unifying harm reduction, public health and human rights harmoniously'
Carol Ortega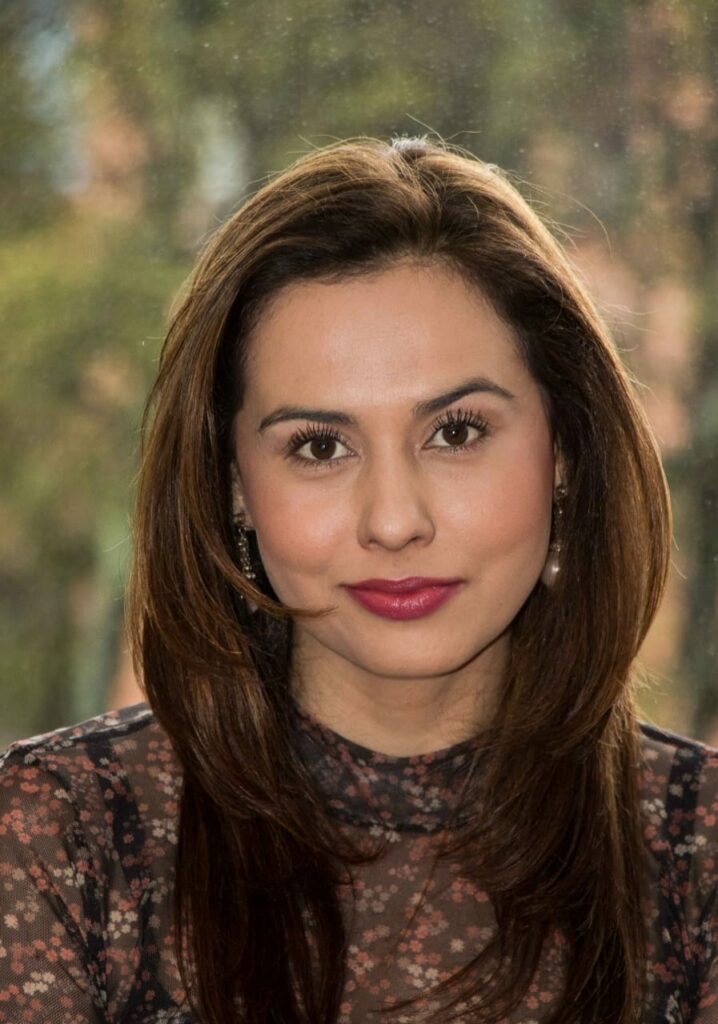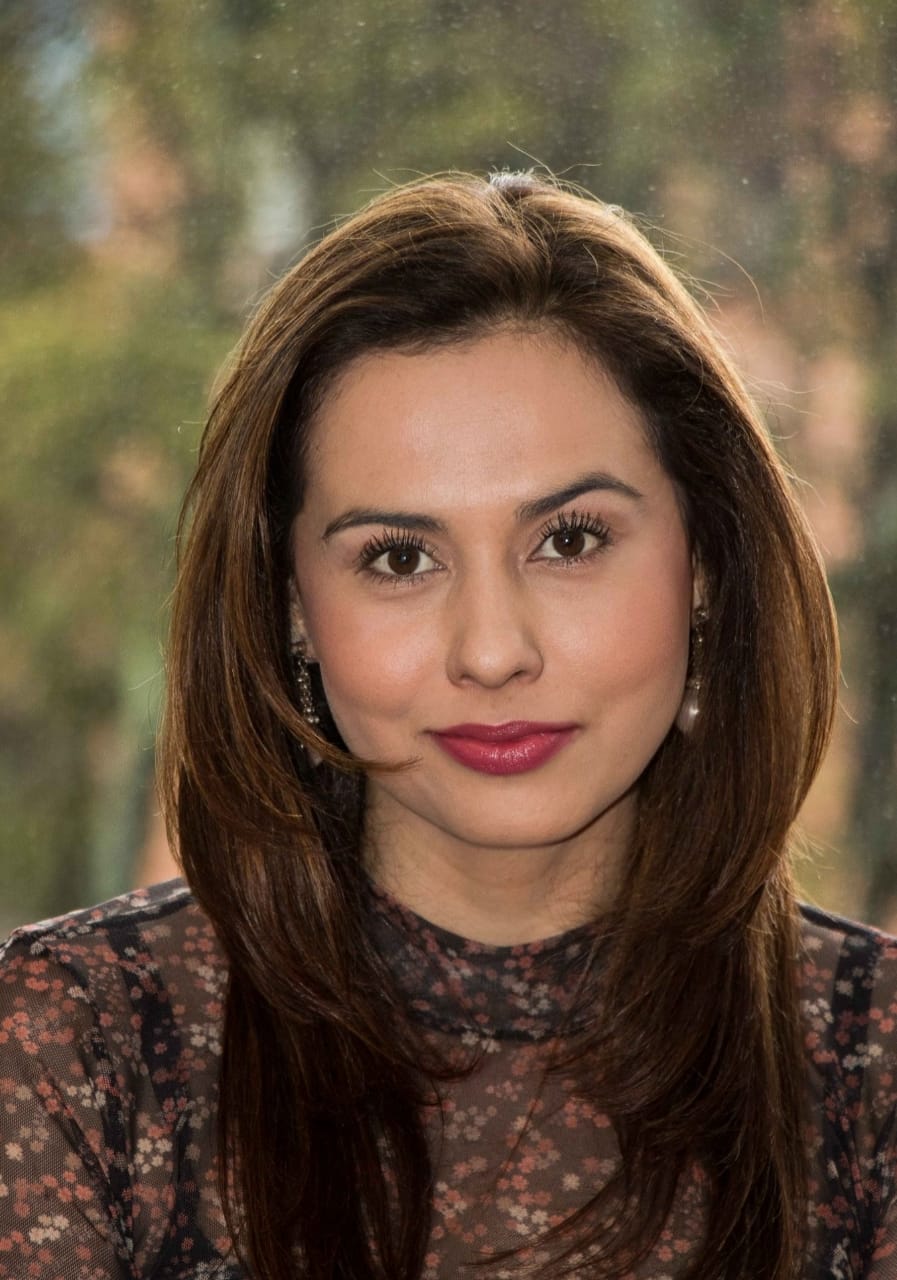 Carol Ortega is a leader, visionary, and pioneer in the legal Cannabis Industry in the Americas. Carol is the Founder & CEO of Muisca Capital Group, the first Latino investment management firm strategically focused on the emerging legal industry of medicinal cannabis. Carol serves on the Colombian government's cannabis policy making committee which has the ongoing challenge to improve the existing regulation, and was instrumental in Colombia's efforts in developing medicinal cannabis. Also, Carol has co-wrote the accounting and financial standards for Colombia, a legislation that converged the country regulations with international standards. In U.S. Carol has been an active regulator member in Oregon and California, states where Carol´s input has been instrumental in law writing and regulations affairs for cannabis recreational legalization efforts.
Isabella Ross '20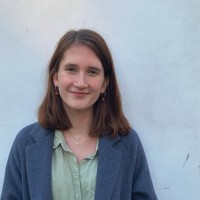 Isabella has been an advocate for drug policy reform since 2017 as part of the push for Melbourne's first drug consumption room. Since then, she has interned with Volteface, worked with the Labour Campaign for Drug Policy Reform, and is the Secretary of SSDP UK. She is part of the SSDP UCL chapter.
Julia da Silva Peres '20
Julia da Silva Peres is a student of Sociology at Oakland Community College. Julia became part of SSDP in 2019-2020 with the goal of being part of a student org and part of the campus.
Mat Southwell
Mat Southwell was one of the UK's first generation of harm reduction workers and built an NHS drug service famed for its innovation and partnership with people who use drugs. In 1999 Mat came out as a drug user activist in a BBC TV documentary. Mat has spent 15 years supporting drug user rights organisations around the world. He has focussed back to the UK during the COVID-19 pandemic and is highlighting the potential pathway to electoral reform at 2024 General Election.
Lunadelmar Suescún '16
Luna is a Colombian immigrant raised in Miami, FL and based in CO. Luna first learned about the injustices of the war on drugs when she joined Florida International University's SSDP chapter in 2016. Since then, she has developed a passion for harm reduction, anti-stigma work, and the impacts on pregnant and parenting people. Luna has worked as a bilingual coordinator for a syringe access program where she supported syringe access sessions, overdose prevention education, and case management for people who inject drugs and as a harm reduction content expert for a mail-based harm reduction program. She is graduating with a BS in Psychology and Social Work minor from Metropolitan State University of Denver. In Fall 2021, Luna will be starting a dual Master of Social Work and Public Health program at Colorado State University.
Kaylie Tejeda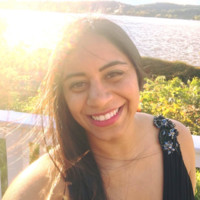 Kaylie (they/she) identifies as a first-generation Afro-Dominican, Queer, non-binary individual. Kaylie is a social advocate and nurse anesthesiologist born and raised in New York, now seated on occupied Yokut and Mono land or Fresno, California. They co-founded and operate a local non-profit centering culturally grounded psycho-spiritual support and harm reduction for historically marginalized communities. Kaylie is currently pursuing further education and research in their Ph.D. program at CIIS studying Transpersonal Psychology and obtaining their psychedelic assisted therapy certificate. Kaylie serves as the founder and moderator of the Psychedelic Social Justice Collective (PSJC) discord community and serves as co-lead of the Intercollegiate Psychedelic Network's Social Policy & Impact team. Their passions center community, BIPOC psycho-spiritual needs, accountability, ethics, equity, reciprocity both in and beyond the psychedelic field.
Michael Williams '15
Michael (Myc) is proud to identify as a person who uses drugs. After multiple run-ins with law enforcement agency such as the DEA and Michigan State Police around 2009-2010 as a supplier, Myc redirected his energy towards advocacy ending the criminalization of all drugs. Since serving on the Board of SSDP from 2018-2020 he has worked relentlessly on initiatives across the state of Michigan to change drug laws, provide harm reduction services, education and push the conversation around drug use and sales. His lived experiences of incarceration, low-success diversion programs, problematic-use and recovery, combined with his experience and education in advocacy have helped given him the platform he needs to work closely with officials and law enforcement to change drug-policy.
Rachel Wissner '11
Rachel Wissner is SSDP's Director of Development and Communications. Rachel began her career as a drug policy reformer ten years ago, after she was expelled from her public high school for marijuana possession. An organizer, fundraising professional, and photographer based Washington, D.C., Rachel also works as Philanthropy Consultant for Feminists for Liberty. Rachel previously has worked as a Project Coordinator with the New York Public Interest Reseach Group, organizing students around environmental justice, higher education access, hunger and homelessness, and voting rights and as the Outreach Associate for Family Law & Cannabis Alliance (FLCA), advocating for families impacted by the drug war.
Giulia Zampini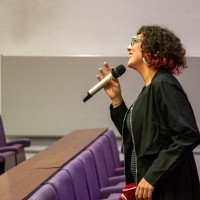 Giulia is a senior lecturer in criminology at the University of Greenwich. Her research focuses on policy-making, evidence, morality, drugs, sex work, and dance music. She currently works on @pdancefloors